It was a long cold day, but me and about a million other folks showed up last Monday to see Barack Obama stay the 44th President of the United States. Many thanks to editor Graham Morrison, (Papa Bear,) who led our team of Scott Eells (Eagles Nest,) Dan Acker (Nomad,) Andrew Harrer (Point Man), Christian Loeffler, Farah Shulman (Teal Fist), and Joshua Roberts. It was a tight file, and we got 'er done. It was fun to reprise the Bloomberg Team from the Conventions.
It was kind of a tough day to make a picture. The crowds were definitely less enthusiastic than I expected. Logistics were tough of course, but that wasn't it either. It was something in the air that was hard to put visually. I guess a sort of relief that everyone was there again. Four more years. It will be an interesting ride with a complicated guy. Election out of the way, he's running for history now, for legacy. I don't think that race will be any easier.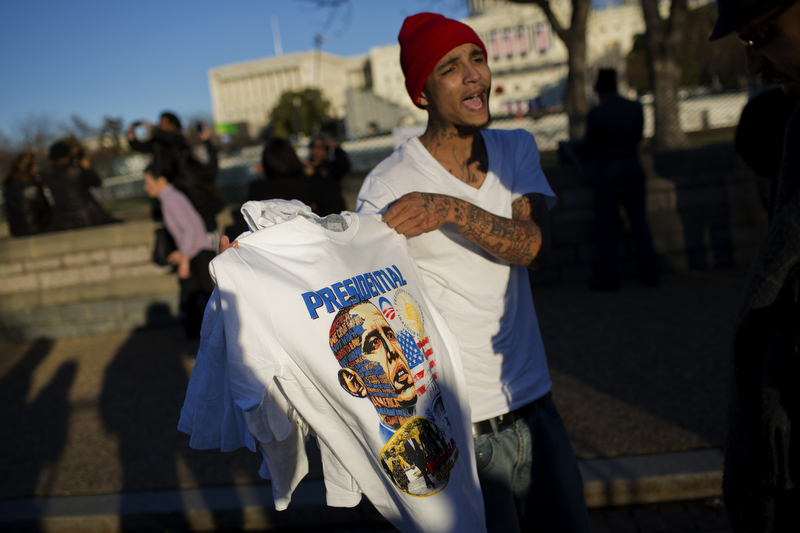 Dwayne Quattlebaum, from Atlanta.
Darlene Rainey, from Maryland.
Nika and Sylvester White, from New Jersey.
Dorothy Brown, from New York City.
Abortion protester.
Pamela Cullerton, from Illinois.
Ashley Judd.
"We, the people, declare today that the most evident of truths—that all of us are created equal—is the star that guides us still…"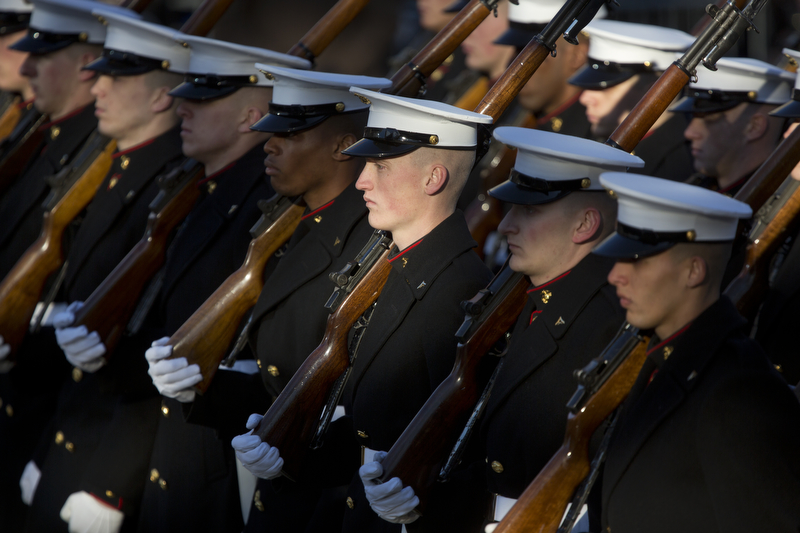 Donna Laws, right, and her cousin Rebecca Laws.